Today we have a very special guest on the blog. I would like to welcome author CJ Archer to the Moonlight Library to answer some questions.
CJ writes books for both adults and young adults, her first being a steampunk romance released in January 2011. Historical romance followed, some with paranormal elements: The Lord Hawkesbury's Players series was republished by Amazon's Montlake Romance in 2012. The Emily Chambers Spirit Medium trilogy for young adults came next, followed by The Wrong Girl (review here) as a spin-off series 1st Freak House. CJ also writes straight contemporary romances in the new adult genre under the name CJ Scott.
~
Thanks for your time, CJ! I can see you are very busy. So my first question is, why historical fiction?
I love all periods of history and have always wanted to live in the past, so immersing myself in historical fiction novels is the next best thing. As a writer, I find the past presents me with a lot more story ideas and conflicts. The layers within society were more pronounced than now, to the point where a person from the top level was forbidden to mix with the lower classes. A Prince William absolutely could never have married a Kate Middleton. So imagine what would have happened if two such people fell in love? What would they do?
It's more than just the social differences, however. Modern technology and medical care makes life a little easier for us. In the past, there was just more things that could go wrong, and since my job as a novelist is to make life difficult for my characters, historical fiction felt like a natural fit.
~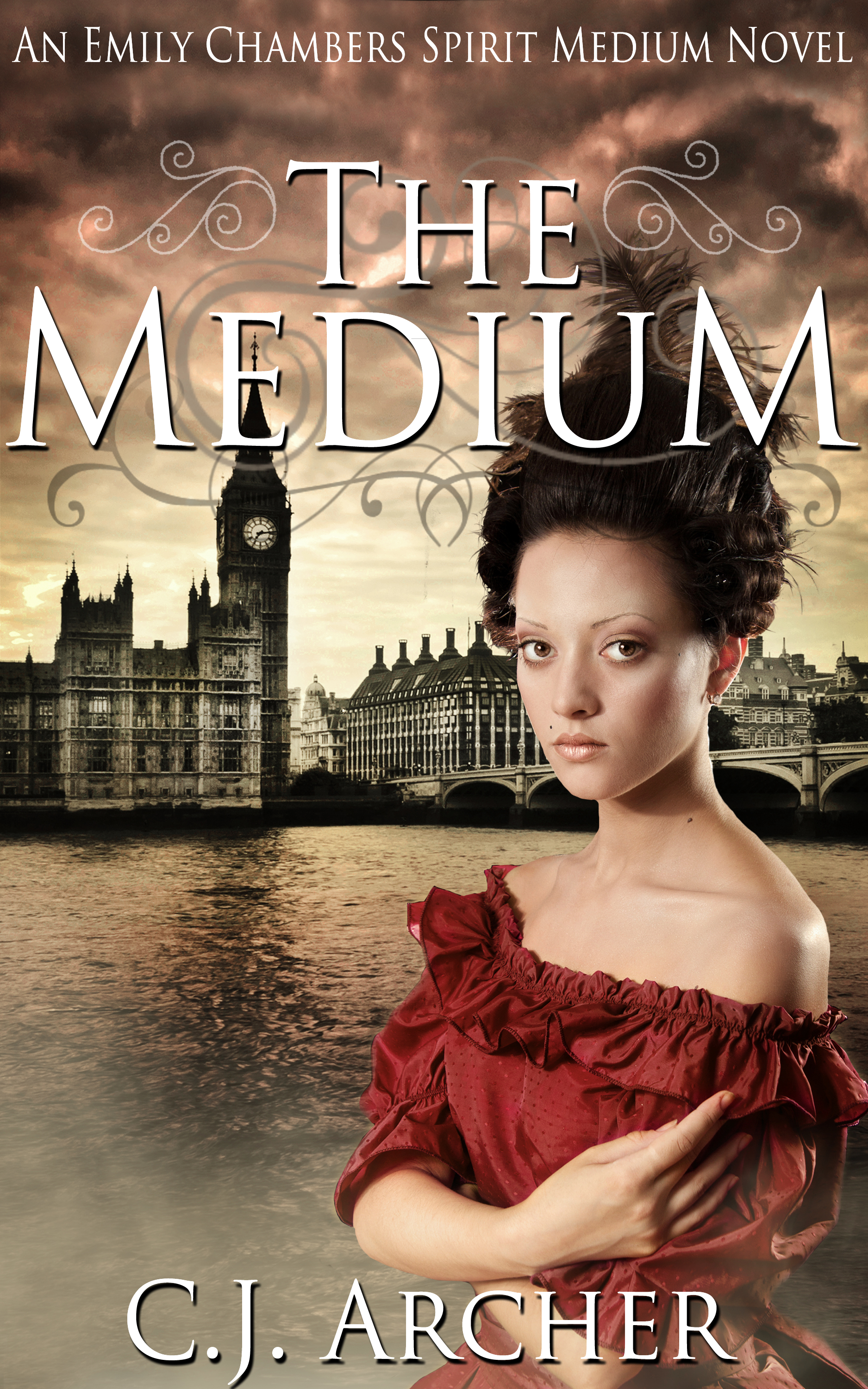 What made you try Young Adult fiction after writing so many adult books?
When I had the idea for THE MEDIUM, I knew it would fit better as a young adult novel. A heroine who could see ghosts in a society that saw her ability as freakish was interesting, but making her a teenager took the novel in a new direction. All of a sudden, she wasn't just struggling with falling in love with a ghost or being tasked with sending a dangerous creature back to the Otherworld, she was also trying to find her place in the world. Being different isn't so bad when you're in your twenties, but it's hell when you're seventeen and just want to be like everyone else. And Emily the heroine is VERY different to other middle class London girls.
~
What kind of research do you do?
I try to immerse myself in the era I've chosen for the book as much as possible. Before I start on a new book, I'll often read non-fiction and fiction set in the same time period to get a "feel" for the setting. Diary entries from real people are also a great source. My bookshelf in my study is filled with non-fiction books that I call on as needed, and Google is my best friend . The Victorian era is a little easier to research than the Elizabethan one that I set my adult novels in. There's more documentary evidence and photographs which help me when it comes to writing descriptions.
~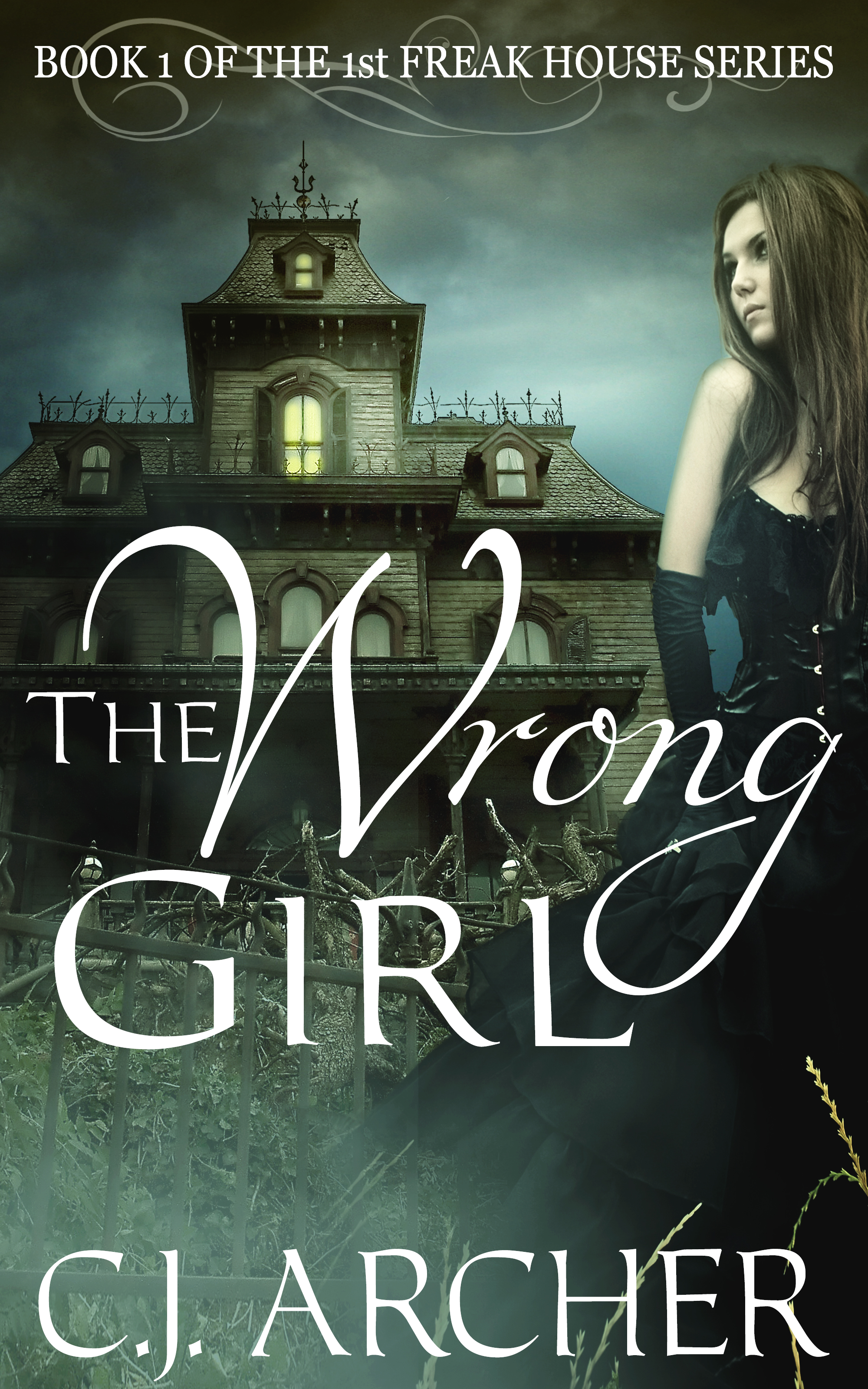 How long have you been writing for?
I've been writing seriously, with the aim of getting published, for about 17 years. As a teenager, I dabbled in poetry and short stories, but those pieces were for my own enjoyment and were seriously bad, LOL.
~
How do you ensure you have time to write?
I write when my kids are in school, and sometimes at night too. I need silence to completely immerse myself in the story, so I struggle when they're home.
~
Who are your biggest literary influences?
Good question! They're quite varied. From Dorothy Dunnett, I learned how history could be fictionalized and brought to life. Jane Austen's works taught me to love romance and not be ashamed of it. After reading the Stephanie Plum books by Janet Evanovich, I realized that dialogue can show you as much about a character as narrative. Every author should read her just to see how to write zappy dialogue. Finally, my eyes were opened to the YA genre through Stephanie Myer and Cassandra Clare. Beyond those writers I think every book has helped shape my writing in some way without me realizing it.
~

What are you reading at the moment?
I just finished Susanna Kearsley's The Firebird. Amazing story with two interwoven romances, one historical and the other contemporary.
~
Who is in your fantasy cast for the main characters in The Wrong Girl?
I recently asked my Facebook fans what they thought of a young Hugh Jackman as Jack Langley. Some agreed, but I think I like their suggestions better: Ian Somerhalder from The Vampire Diaries
or Henry Cavill
Henry Cavill, YES! Shall we have a look at him in Victorian clothing?
As to the other characters, I don't have any suggestions, but I'd LOVE to hear yours 🙂
Oh gosh, me? OK, well I'd pick Lily Cole as Hannah because she's got the kind of face that just screams 'I'm special', but she can also look very plain.
And for Sylvia I'd pick Emma Watson. I don't know why, she just 'feels' like Sylvia to me.
Thank you again for inviting me onto your blog. I wish everyone happy reading!
For more information on CJ Archer and her books please visit these links:
Wattpad
(You can read the entire book of THE MEDIUM there for free).
Book Two of The 1st Freak House Trilogy: Playing With Fire will be released mid-September 2013.
Subscribe to Blog via Email
Join 1,837 other subscribers